How To Order
Order And Payment Process




1.

There is a small icon in the upper right corner of the website. If you are already a user of our website, you can directly click Login to log in. If you are not a user of our website, you can click Register to register, and you will get a registered discount code.

(Register account process).










2.

After registration is complete, you can choose the shoes you like to add to the shopping cart or

buy

directly

3. After clicking Buy Now, you will be redirected to this page and fill in your relevant information. If there is a discount code, you can fill in your discount code on the right to get a discount. After completing the information, click Continue to shipping.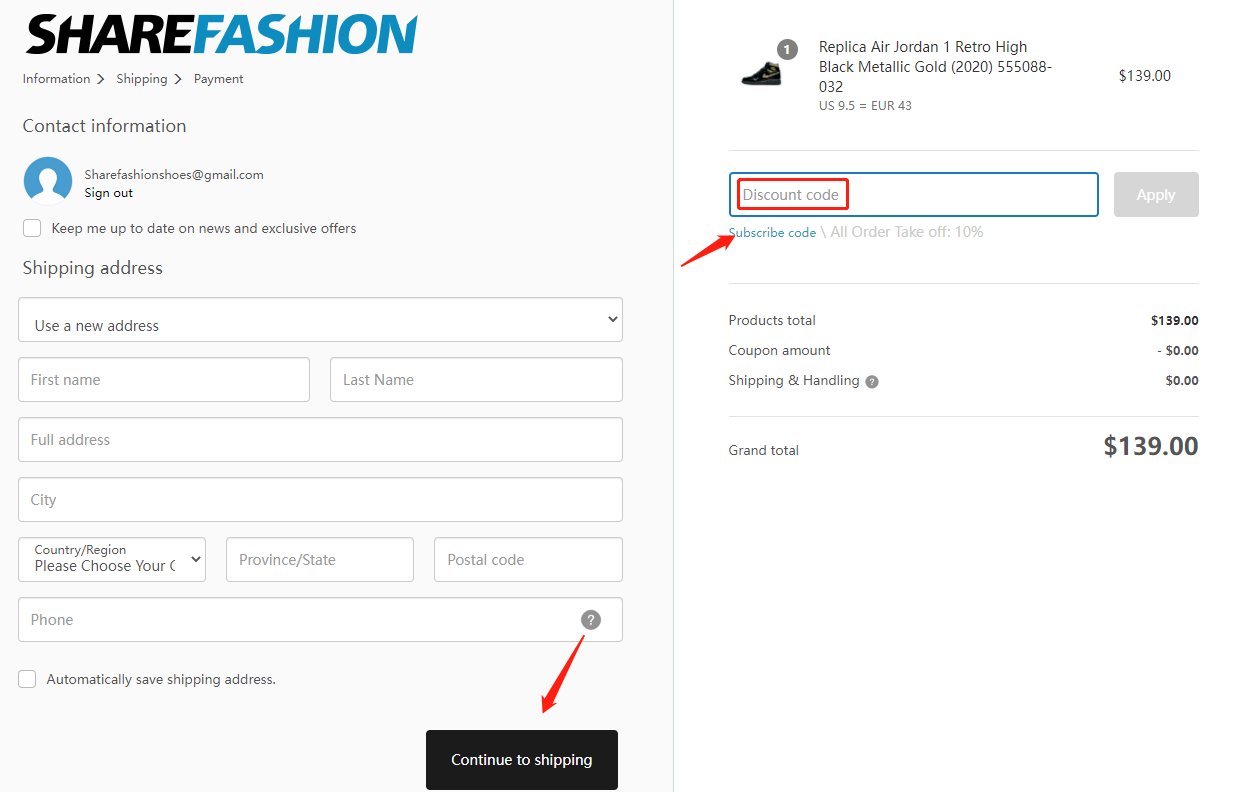 4. After clicking Continue to shipping, you will be redirected to the Payment page, where you will add the shipping fee for purchasing this pair of shoes. Leave your contact information in the input box to facilitate the communication of orders between us. Please click Continue to payment after confirming that there are no errors.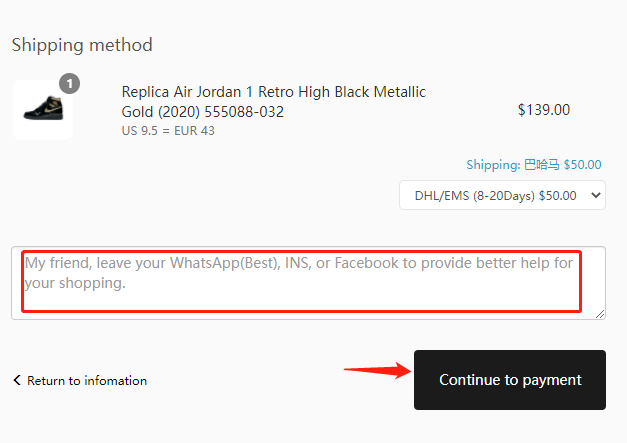 5. After clicking continue payment, we will go to the final payment page. We offer five payment methods: Credit/Debit Card, Paypal and MasterCard, and AE Card for your choice. If your first attempt fails, you can use the next payment method to pay. Our online payment channels will be safe, please rest assured.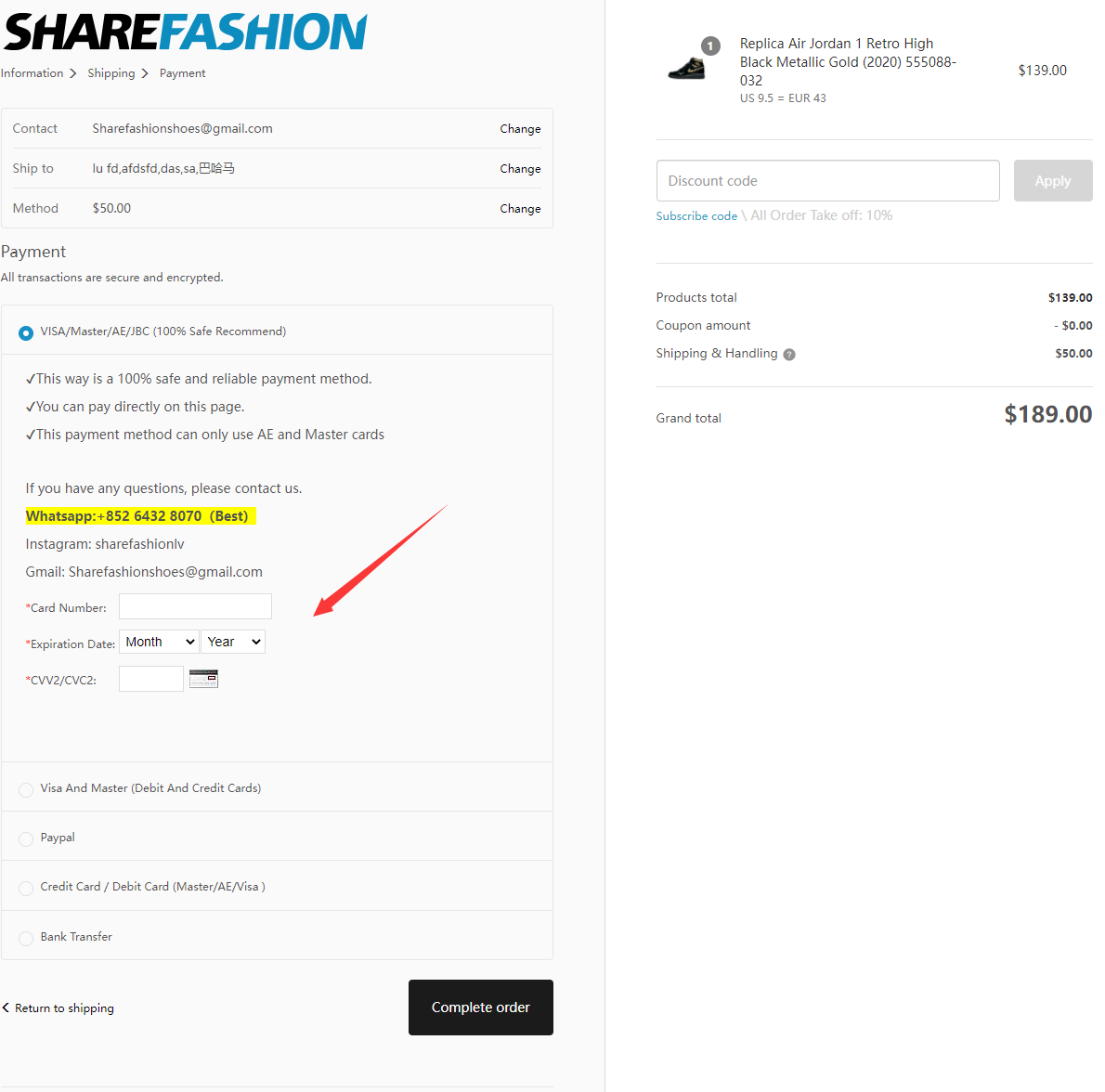 6. Paypal: If you choose PayPal payment, you will be redirected to WhatsApp, please contact us to further communicate the order.
Finally, SHAREFASHION wishes you a pleasant shopping experience. Welcome to buy!